Choosing a Miniature American shepherd puppy for your family is no easy task and shouldn't be an emotional response!
In fact, with 27 years of breeding and training experience, Waterfall Miniature American Shepherds & Australian Shepherds is proud to breed quality dogs with these traits.
Above all our Miniature American Shepherd dams and sires are health tested and temperament tested because creating family pets with excellent health and temperaments is paramount to our breeding program. We want you to have a happy and healthy pet for its life.
In fact our Miniature American Shepherd puppies are a family member for life!
In addition our pups are guaranteed to be free of congenital health diseases because we test for them all! Because of our top of the line testing and picking Miniature American Shepherds and Australian Shepherds for their quality, we stand by our Miniature American shepherds and guarantee you will find your pup to be the best dog you've ever had! Our dogs are CHIC certified with OFA. Which means they have had their hips and elbows checked for displasia, they have had their eyes examined by a canine opthamologist and they have had full DNA panels done with NeoGen or Canine Health Check to check for all the inheritable diseases for the breed.
Above all, ensure your Miniature American Shepherd pet or show dog is well bred, beautiful, healthy, easy to train and good-tempered by selecting from a reputable breeder and trainer.
Purchase a Miniature American Shepherd puppy Application
Therefore if you wish to be considered to purchase a Miniature American Shepherd puppy, fill out our online application. We want to know the type of homes our puppies are going to so that we can make the right matches for temperament and activity levels. While Miniature American Shepherds were bred to be a smaller herding dog with companion ideals some of the dogs are more active then others.

apply now
Our Miniature American Shepherd Sires
Meet our sires and learn why we have chosen them for our breeding program. Check out their health testing and titles they have earned. Come and see more pictures and achievements on our facebook page!

learn more
Our Miniature American Shepherd Dams
Meet the mamas who lovingly nurture their pups until they find their new home with you! Check out their health testing and titles they have earned. Come and see more pictures and achievements on our facebook page!

learn more
About Us
Experienced Miniature American Shepherd Breeders
I have been breeding and raising Australian shepherds in Minnesota for 27 years. For us it is about the health of our animals so we check for every known disease to the breed. The Miniature American Shepherd was originally the Mini Australian Shepherd, however in 2014 they were accepted into AKC as the Miniature American Shepherd. While we started in Miniature American Shepherds in 2019 our knowledge of Aussies has helped us understand and enjoy the smaller size of their bigger counterparts, the Aussie, and we hope you do too!
Happy, Healthy Miniature American Shepherd Bloodline
In addition our dogs longevity means a lot to us! We want your mini aussie puppy to be around in your family for as long as possible! With health testing, proper diet and excersize your miniature american shepherds can live to be 15 plus years old. We health check our breeding dogs because we want to make sure you will have fewer problems in the lifetime of your dog you get from us!
I take it very seriously to make sure we are only breeding dogs who have had all the Miniature American Shepherd Clubs reccommended testing done. Moreover there is constantly new testing being developed and we have worked with those facilities to help identify the DNA markers by submitting our Minis DNA samples. There have been some awesome new technology developed to find some very devistating diseases in the breed and this is yet another step in making sure that your new family member is the best it can be!
A Miniature American Shepherd Friend
We ensure our Miniature American Shepherd puppies and adults are socialized from birth. We use a few different ideas on raising pups for what I believe is the most effective way to have a well-rounded Miniature American Shepherd  that is the perfect family companion. In addition as the new owner of one of our puppies we trust you to continue with socializing and training your new family member to be a canine good citizen in your community. After we lay the foundation, you must finish the product the way it was intended by giving the puppy the proper channels to be a dog and boundaries to also live peacefully in your home.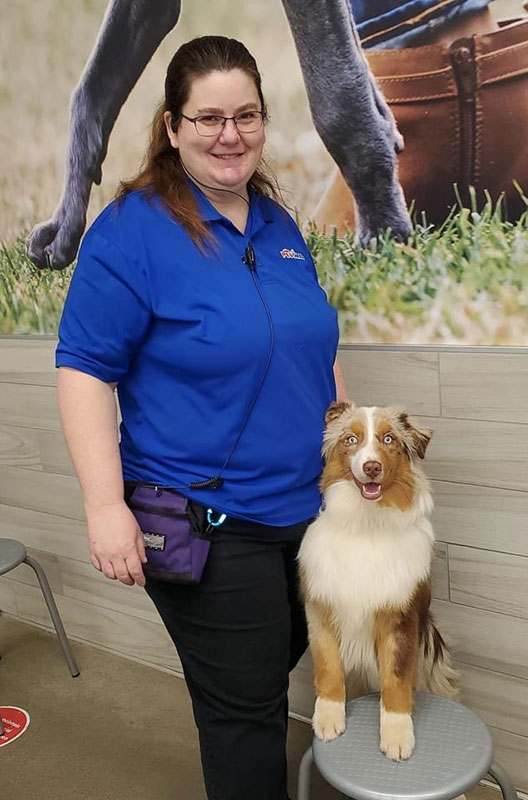 Ready to get started? Your new Miniature American Shepherd puppy is waiting!
Step 1
First fill out our online application, so we can determine your needs and find the perfect puppy for you and your family.
Step 2
Then we jump on the phone to make sure that we are a good fit and everyone will be happy, including the puppy.
Step 3
After we agree to move forward, you pay a deposit to hold your puppy, we work out the details and then arrange delivery.

purchase application


see available puppies
Rebecca at Waterfall has blessed my family with two beautiful, happy, very intelligent boys. My experience has been nothing less than amazing, and I know I'll be back for another pup one day. Pups came home in great health, with nails trimmed and freshly bathed. They were well socialized, confident, and everything we asked for. If you want a Mini American/Aussie, Waterfall is the place to go.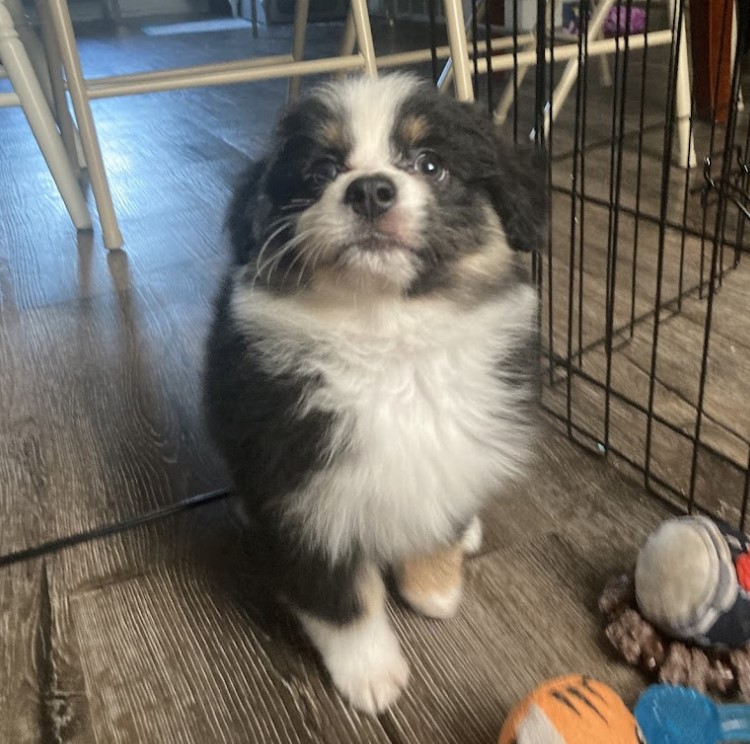 Brianna Castle
Absolutely amazing dogs! Very healthy with wonderful temperaments! Very knowledgeable breeder and always there to support any dog sold even if its not her breeding! I'm on my 6th waterfall dog! They are the best!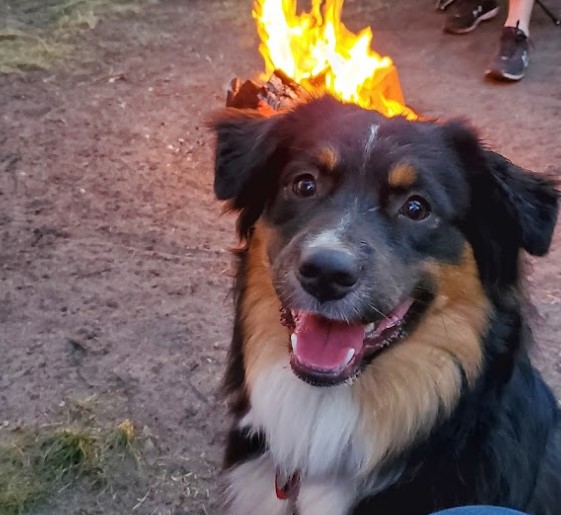 Shanna Gonzales
Fantastic breeder! Our puppy has such great temperament and was so well socialized! He has also been one of the smartest dogs we've ever had, very trainable and a joy to live with. The breeder is very knowledgeable and has been incredibly supportive throughout this whole journey. I recommend her to everyone I know who is looking for a great canine companion. He is our life and we couldn't be happier!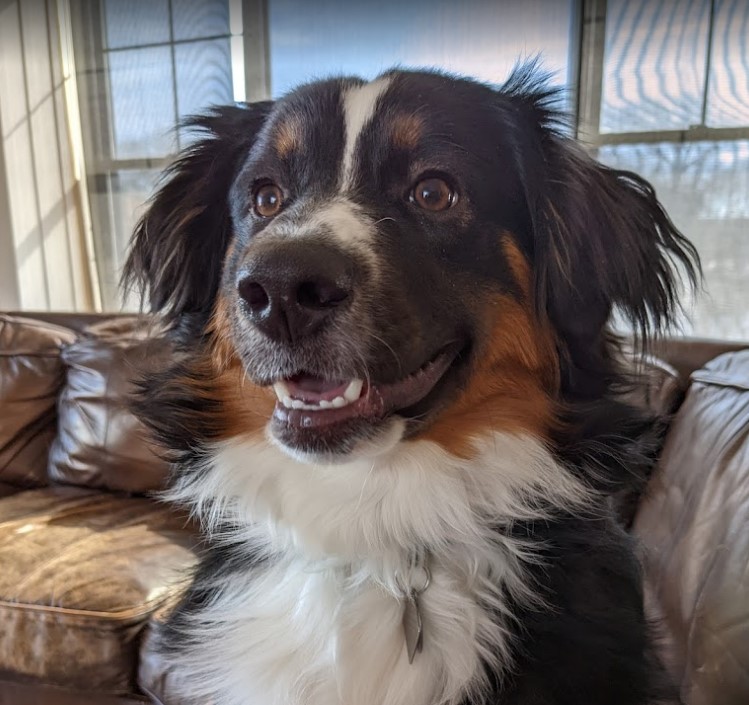 Jenifer Doll
Previous
Next
No Pressure, but…
In fact our Miniature American and Miniature Australian Shepherd puppies don't hang around here very long! Contact us soon to reserve your puppy!
While you are here, visit our Puppies page to see who is currently available and to see upcoming litter announcements.
See our mini puppies