All our sires are chosen for our program because they have solid, fun loving temperaments. They pass all health clearances suggested by the AKC parent club and then some!
We would love to see them go on to finish titles in various events that will showcase their intelligence and their beauty. It is important to us to provide you with a well balanced dog that will make not only a great family pet, but a great competitor in the ring, if you love to show your dogs.
Our dogs command attention wherever we go in public. People remark on how beautiful they are, and see them perform and are astonished how smart they are. We want these traits passed on to the puppies for their new homes as well.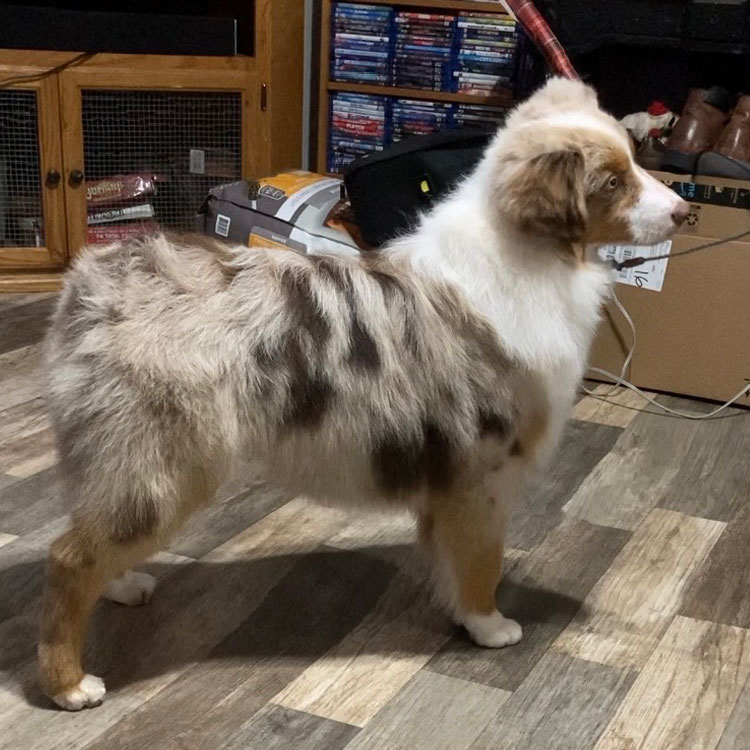 URO1, BN, NN, AE Vintage Cabaret @ Waterfall, VHMA, TKA, CGCA, CGCU, ATT, FDC, RE, BN, SIN, SEN, DCAT, ETD, AACII, ORT
Swagger is a red merle miniature American shepherd. At 1O months he had both his majors in AKC for a total of 10 points. He is 18 3/4'" tall. He is training for different performance events and growing up. Swagger has 17 titles shortly after turning 1 year of age. Swagger is also a working demo dog for local training classes!
Waterfall's Kick Start My Heart, NTD
Gotcha is a heart stealer! He is mommas boy and always wants to be right where I am. He's a son of Candy and Money. Gotcha is available to a retirement home.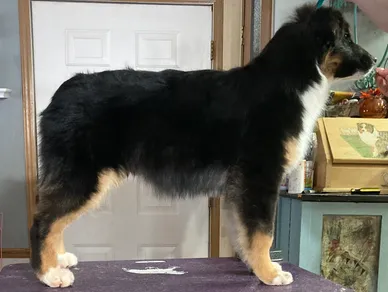 Waterfall's Bad Habits, TKA, VHMA
Dude is an up and coming black tri miniature American shepherd stud. He has started some basic training as well as earned a 5 point major towards his AKC Championship. He is now training with my husband for performance titles.
Our puppies are a family member for life!
Yours and our family! Our pups are guaranteed to be free of congenital health diseases. With our top of the line testing and picking Miniature American Shepherds for their quality, we stand by our dogs and guarantee you will find your pup to be the best dog you've ever had!