All our Miniature American Shepherd dams are chosen for our program because they have solid, fun loving temperaments. They also pass all health clearances suggested by the AKC parent club and are CHIC certified through OFA! Our miniature american shepherd dams are titled in various events to prove that they are the top quality dogs worthy of being bred. WE title our dogs in conformation, rally, obedience, scentwork, fastcat, trick dog and also do trick dog titling.
We love to see them go on to finish titles in various events that will showcase their intelligence and their beauty. It is important to us to provide you with a well balanced dog that will make not only a great family pet, but a great competitor in the ring, if you love to show your dogs. You can find our great minis showing in many states, including Wisconsin, North Dakota, Iowa, Nebraska, Illinois and even Tennessee and Florida!
Waterfall Mini American shepherds command attention wherever we go in public. People remark on how beautiful they are, and see them perform and are astonished how smart they are. We want these traits passed on to the puppies for their new homes as well. Check out our facebook page to see what our mini americans are up to in the rings and even fun training videos!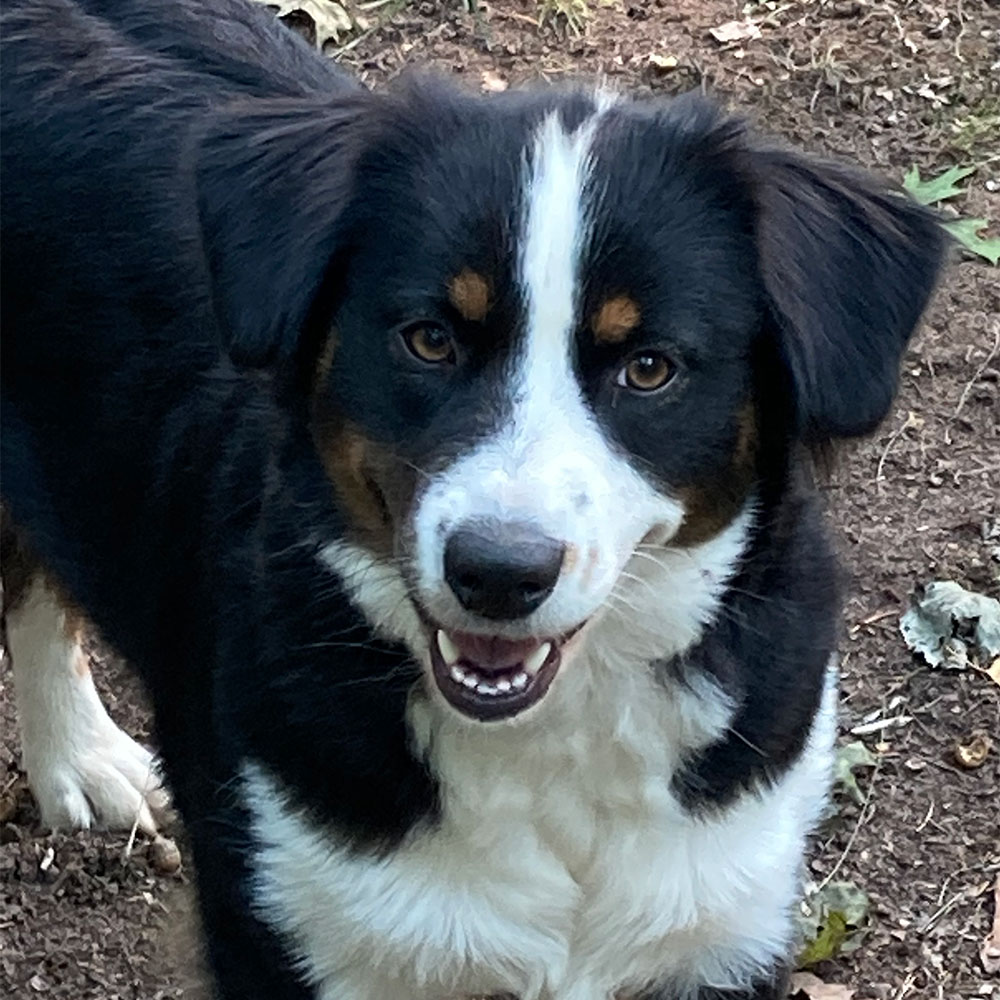 Waterfall's Sweet Confections, FDC, TKN, VHMA
Candy is our oldest, but not first miniature American shepherd. She has a super sweet personality and is also quirky with her smiles and grins. She is a dog who is always by your side looking for attention, love and treats! Candy has produced some stunning Mini american shepherds for us.
Candy is Now Retired!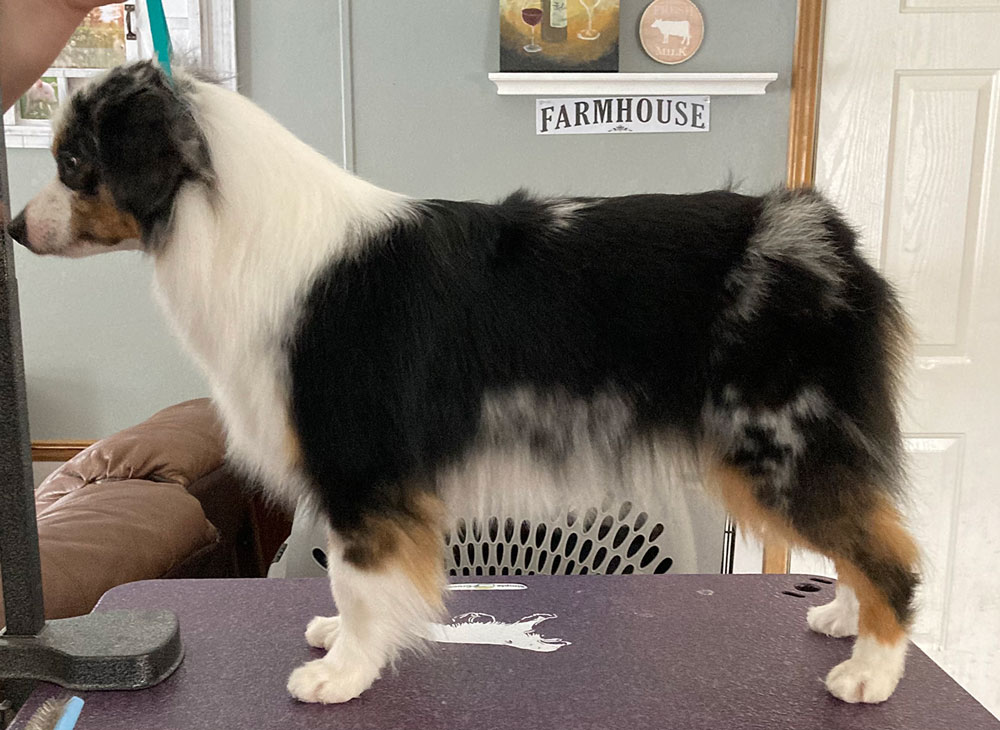 Salish ROR Abstract at Waterfall, TKN, TKI, ATT, VHMA, BCAT, FDC
Paisley is our first miniature American shepherd. She came to us as a tiny puppy and didn't grow much in size, at 14" tall she is little, but mighty! Paisley can jump a 4' fence without a second thought. out run most dogs, stock and of course kids! She is a girl who is ready for any activity! Paisley has produced some fabulous up and coming girls! Paisley is now living with a great friends family!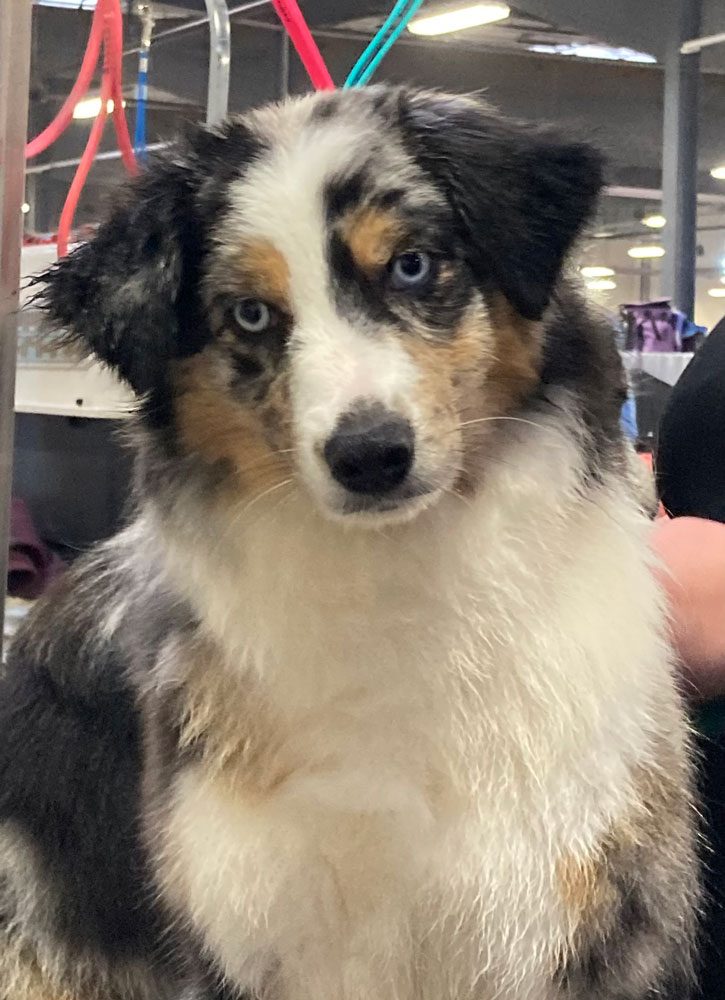 Don't Tell Me! @ Waterfall, TKN, BCAT, VHMA
Hush is our youngest girl. She is 15" tall and 25 lbs! Hush is sassy and tells the rest how the world should be run! She's all about fun, but doesn't allow being bullied. She will be having her first Miniature American shepherd litter in 2023!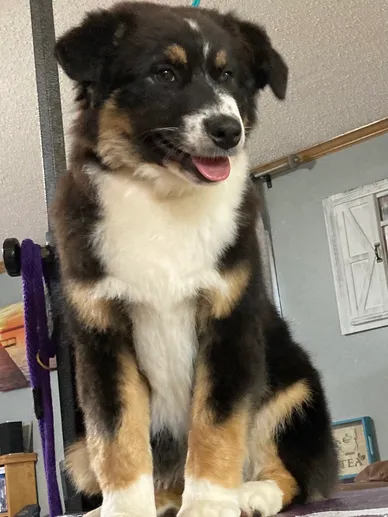 Waterfall's Pixi Dust, NTD
Pixi is our 17 1/2" miniature Australian shepherd girl. She is super sweet like her dam Candy! Pixi is a very mellow and calm girl. However squirrels and rabbits have no chance with her!
Pixi has produced a couple of fabulous mini american shepherd girls!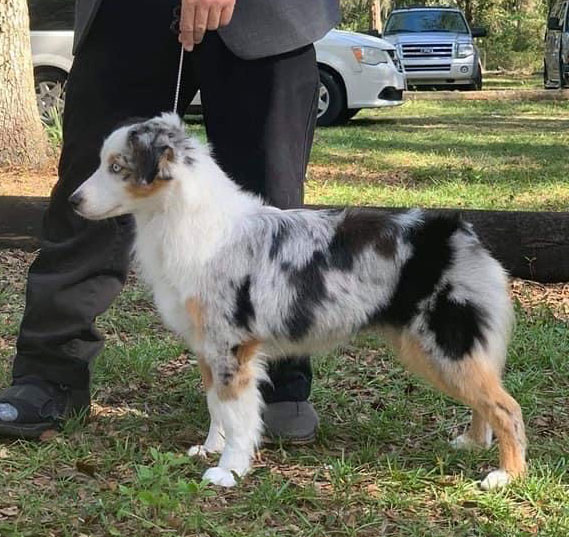 CH. Wyndstar's Believe in Magic, TKN, TKI, FDC, VHMA, BCAT
Disney is the character! She is always trying to get attention and tries all her tricks to get it! She is a very smart and beautiful girl. 17" and 32 lbs she is the funny bone of the household.
Our puppies are a family member for life!
Yours and our family! Our pups are guaranteed to be free of congenital health diseases. With our top of the line testing and picking Miniature American Shepherds for their quality, we stand by our dogs and guarantee you will find your pup to be the best dog you've ever had!